We're Hiring! Implementation Specialist
We're Hiring! Implementation Specialist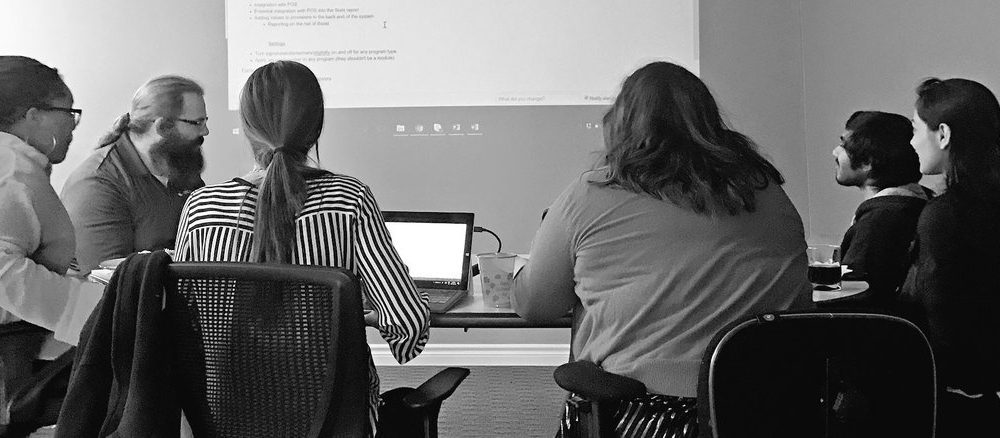 You Are…
An experienced account or project manager with a gift for engaging clients in collaborative working relationships
Comfortable in a flexible yet fast-pased work culture that allows you to define work and life under your terms
A big believer that business has the power to change the world
Driven, but determined that success comes from working smarter not harder
Ready to accelerate your career while making a lasting social impact
Link2Feed Is…
A Certified B Corporation that helps non-profits use data to break the cycle of poverty
A fast-growing tech company making a BIG impact on the world
A champion of the "work hard, play hard" mentality
A metrics-driven organization that places merit on results
Currently serving over 10,000 non-profits and impacting nearly 5 million lives
Account Management Responsibilities:
Manage onboarding, training, and ongoing account support for US customers
Meet with clients and Feeding America staff as requested
Attend weekly and daily team meetings
Report on weekly and quarterly account management metrics
Assist with the development of client onboarding materials and internal documentation
Provide insight to the development team on new functionality as requested by clients
Assist clients in monitoring rollout goals and progress
Provide insight into client data through periodic reports review and data walks
Offer suggestions and improvements to training materials and process
Providing insight to the product development team on new functionality as requested by clients
Sales and Marketing:
Develop growth plan for existing accounts
Attend conferences and tradeshows to support sales and onboarding efforts
Knowledge and Skills:
Proven ability to manage multiple account management projects at a time while paying strict attention to detail (preferably in a tech environment)
Experience in delivering client-focused solutions based on customer needs
Demonstrated ability to communicate, present and influence credibility and effectively at all levels of the organization
Able to travel up to 25% of the time, occasionally internationally
Ability to communicate with staff and clients in an effective manner.
BA/BS degree in business administration, sales or relevant field
Experience with food banks, social services, or government commodity programs an asset
Experience with internal sales or customer growth quotas an asset
Other Information:
Full-time work-from-home position based in Chicago.
Computer equipment provided.
Candidate must provide high speed internet access.
We pride ourselves on running an efficient, timely, and well-articulated interview process.
Qualifications:
US work authorization (Required)
Bachelor's (Preferred)
Sales: 1 year (Preferred)
Account management: 1 year (Preferred)
Customer relationship management: 1 year (Preferred)
Apply online here!
---
---